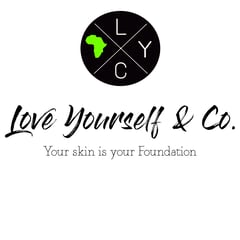 Back to Shop
Facial Nectars 3.33 oz
$

22.00
ANAMUNA- (Skin brighting and softening)All Skin types
Mature and Sensitive. With a Powerful combo of watermelon & Songyi Mushroom!
Watermelon Extract is known for being rich in vitamin C, amino acids and lycopene, a powerful antioxidant that's great for sun-damaged skin. It's also known to promote cell regeneration, moisturize, cleanse and exfoliate.
SONGYI extract which improves the overall appearance of the complexion, and gently evens the skin tone. The extract evens out skin tone and reduces the appearance of hyperpigmentation.
This simple, yet effective formula fits into any skin care line, offering a soothing, hydrating toning experience with gentle Organic Aloe, clarifying Organic White Willow Bark and pure Tea Tree Oil.
ZULU/ANKAA - (Anti-aging & Renewing) Combination to Oily
Beneficial for most skin types, especially mature skin needs, as it helps to soften, brighten and refine the look of dry, dull skin giving a renewed youthful glow.
Organic bilberry, organic orange, organic lemon and organic cranberry are wrapped in a gentle base of organic aloe.
Activation Charcoal help adsorb excess oil and remove impurities from and skin
TONING-is an important step in any serious skin care regime, and it can often be overlooked. Remember - toners help the skin by balancing the pH, minimizing the look of pores, removing residuals missed during cleansing and preparing the skin to receive the serums and moisturizers to come.
Ingredient Super Stars
vitamin C
organic aloe leaf juice
alpha hydroxy acids
organic white willow bark extract